Elite Clique Detailing Bay
The Elite Clique Detailing Bay is the ultimate tool when achieving a show-winning finish on your car. Equipped with more than 24 high-power strip lights that surround a car's bodywork, the Elite Clique Detailing Bay highlights imperfections, scratches and swirls that would otherwise go unnoticed with a naked eye in daylight conditions.
This is the first bay in history where you'll be able to book 7hrs of detailing bliss where you can work on your car.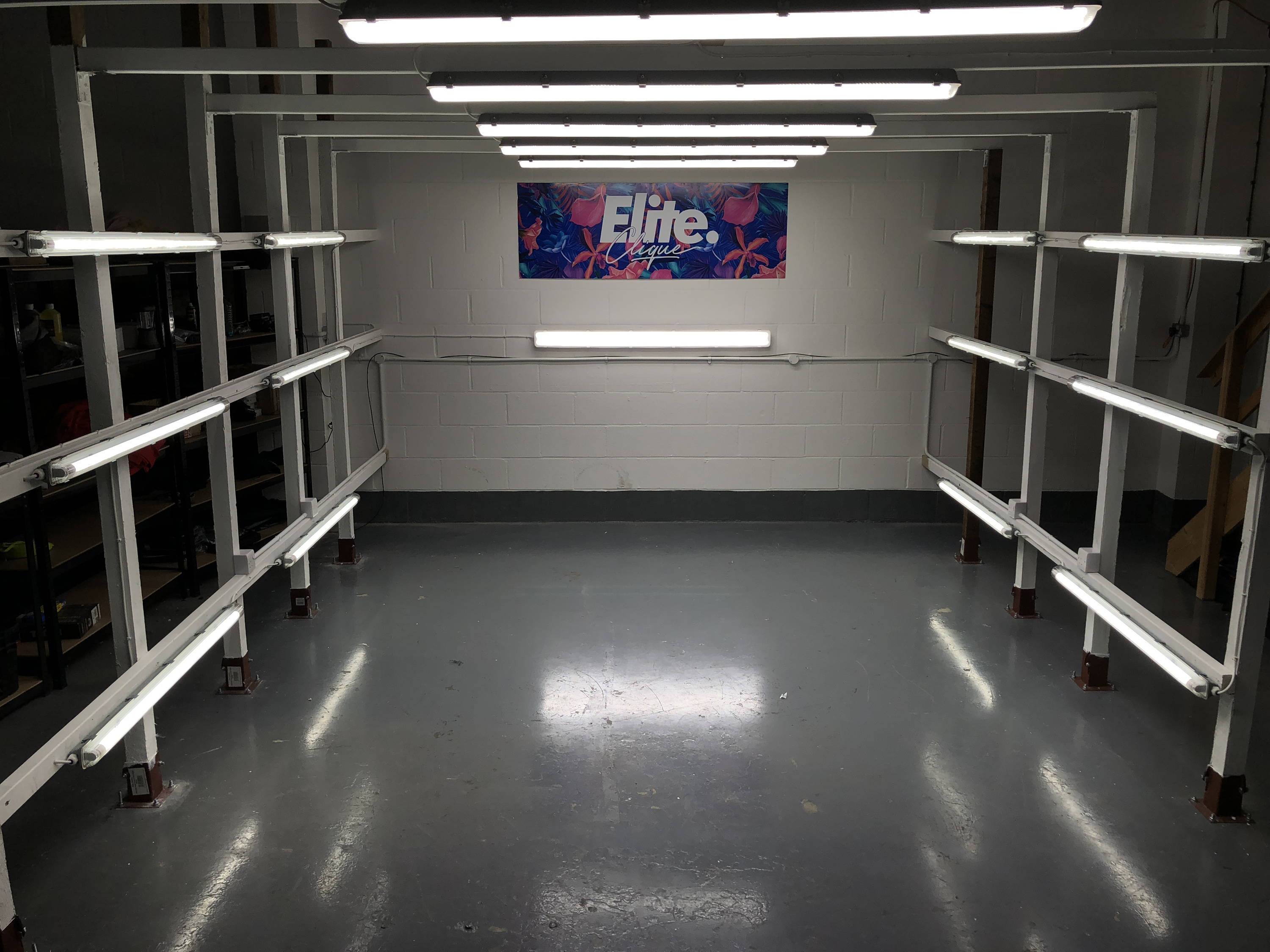 ---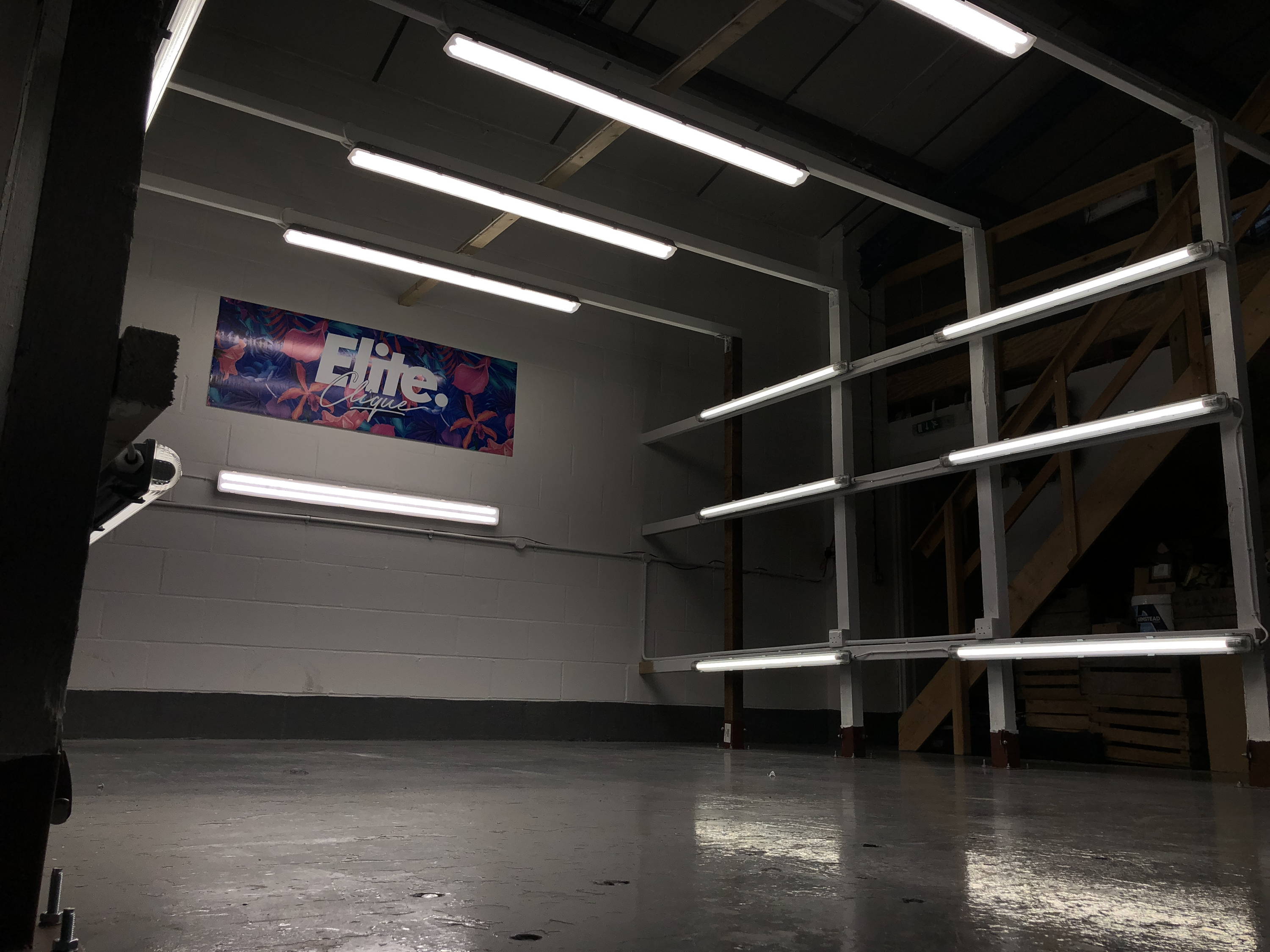 ---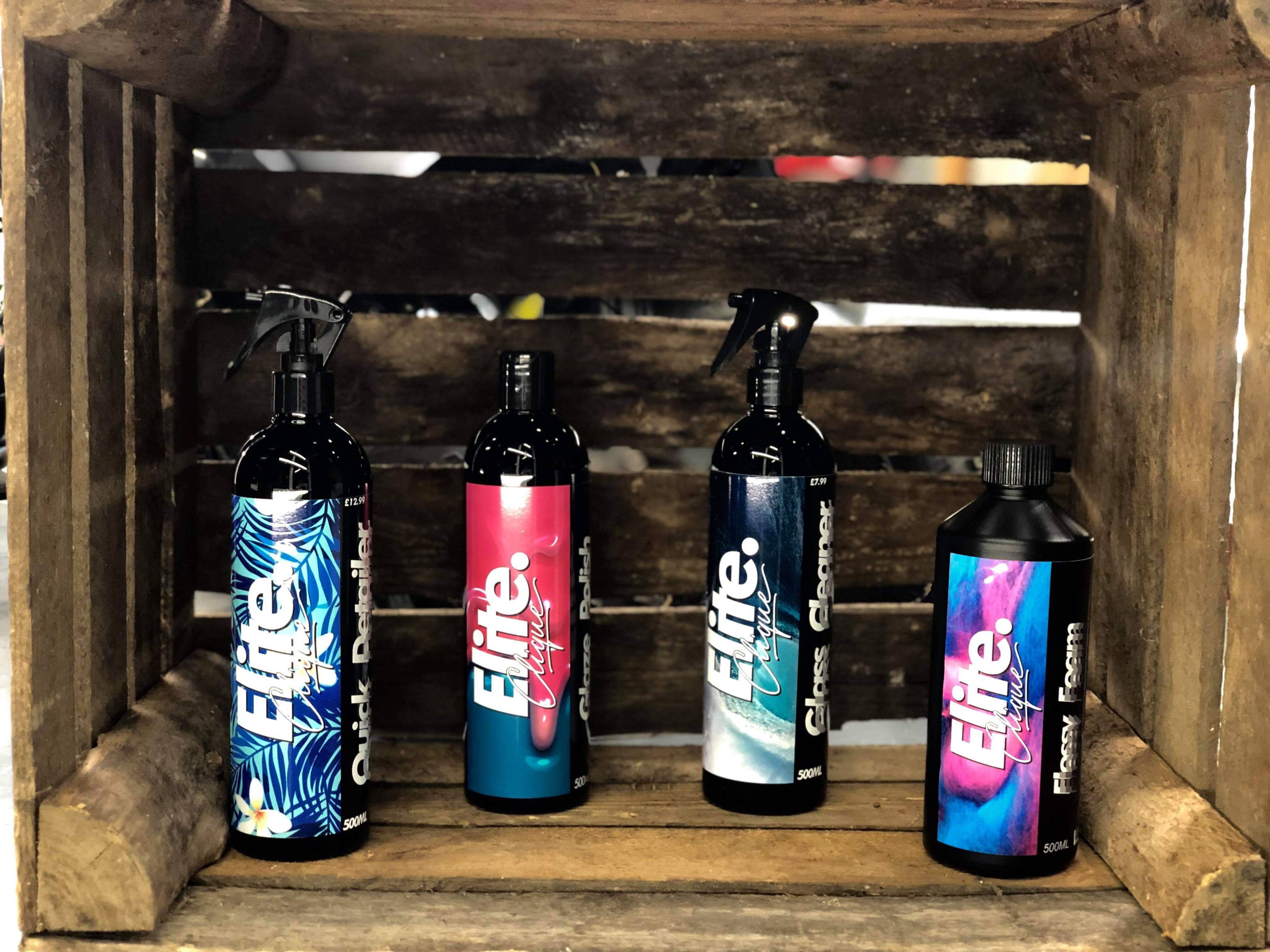 Bay rental will include the following:
10am-5pm (7hrs) of detailing bliss
£30 free Elite Clique Gift Kit. Containing shampoo or snow foam, glass cleaner, quick detailer, & a polish of your choice (glaze, revitalise or hybrid polish).
Use of Karcher pressure washer with high foaming lance
Full 5k lighting with lighting control and extra spot lights when working on specific areas of your car.
4 x 13amp sockets around your the bay for ease of use when using a DA polishing machine.
Use of an Air line to aid removing dust or water in hard to reach areas.
Industrial hoover with multiple heads
You will be able to bring up to two guests with you (must be over 16 years old) to help you get your car to perfection.
Photographer can be brought in to produce professional pictures of your car in the bay and outside the unit.
Use of the chill out zone, with TV, PS4, Sofa, and drinks facilities.
Ready to book your day in the bay?